2011
11.14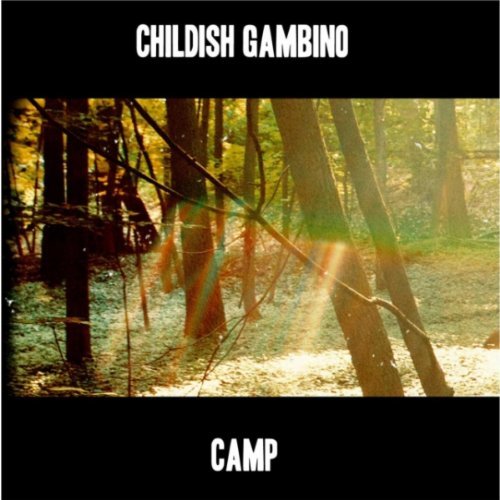 Donald Glover made noise in the hip-hop world earlier this year when he picked up the microphone under his Wu-Tang name generated moniker, Childish Gambino while still writing for 30 Rock and appearing on NBC's Community. His debut album, Camp, shines a spotlight on Donald's life before Hollywood as he raps about racism, growing up in the projects and his love of Asian girls, allon indie-pop instrumentals that wouldn't sound out of place on a movie soundtrack. Though it won't be hailed as the rap album of the year, Camp is a theatrical and fun project that formally introduces the world to Childish Gambino.
The label of 'actor' is typically saved for rappers who don't fall under the category of 'real', and since Glover is literally an actor he has to work twice as hard to convince the mainstream that he isn't just another flash in the pan. He does that by combining vivid storytelling about growing up poor with clever punchlines that will have the listener browsing Wikipedia for hours. By referencing obscure French directors, trigonometry, Nickelodeon cartoons and even Surfjan Stevens, Donald aims to appeal to any unexplored niche that may remain in the current landscape of rap fans. Donald's hunger is apparent throughout the album, displayed in bouts of rapid fire delivery, but his flow can sound squeaky and spaztic at times. However, that same sound is the reason why there are flashes on Camp where you'd swear you were listening to Lil' Wayne or even Kanye West (which is most clear on "Fire Fly", a song that sounds like something Kanye threw away while making Graduation).The album is entirely free of featured artists, and the only time when that seems to be a bad idea is when Childish Gambino puts his vocals behind some of the more female-friendly tracks, but since the love songs are just as bitter and angry as they are apologetic and guilt-ridden, they have cross-gender appeal.
The album was produced entirely by Donald so any credit you gave to J.Cole for "Sideline Story" is applicable here, but the difference is that Donald's beats can't be classified as 'hip-hop'. His influences seem to come from all over; "Backpackers" sounds like a twisted cartoon soundtrack, "Heartbeat" has a notable electro influence and on "Outside" the listener is treated to the clashing sounds of soft piano keys, an electric guitar and a church choir. This experimental use of strings and choirs means that aspiring rappers probably won't be dropping bars on anything from Camp, which is in no way a bad thing, but that will make it difficult to get on the radio since Gambino's sound isn't as accessible as what you'd normally hear in the Top 40 circuit.
Since Camp releases on the same day as Take Care it may be difficult for Gambino to move units, but that doesn't change the fact that this is one of the best debut albums I've seen this year. While other new artists try to stock up on co-signs and big name producers, Donald went on the path less traveled to create a compelling and raw album. Your debut should be revealing, controversial and fun and Childish Gambino hits this trifecta. Plus if he gets the entire Asian population on his side, he's set.
4.5/5

PREVIOUSLY: