2011
05.04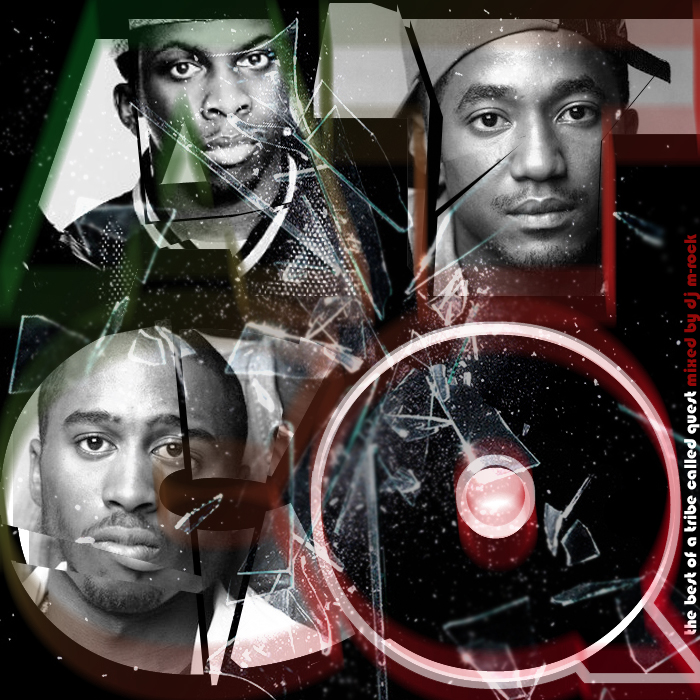 Tribe's music is honest, it doesn't have commercial appeal and it succeeded because these brothers were close and very gifted, far from the average. They got paid as a group and didn't fight over cheques. When they started falling off, the beats got mathematical and sample-free, they went soft as they brought J-Dilla in, who's ironically one of the rawest producers ever. This mix is the straight rawness of Tribe, the group that wrote classic verses on the bus (buggin' out) or kept verses from their childhood (Tip wrote Bonita at 14). This mixtape took 3 weeks to do, I hope you all really enjoy it as much as I enjoyed making it.
LISTEN | DOWNLOAD: DJ M Rock presents The Best Of A Tribe Called Quest [Mixtape]
Audio clip: Adobe Flash Player (version 9 or above) is required to play this audio clip. Download the latest version here. You also need to have JavaScript enabled in your browser.
For more on DJ M Rock and his mixtapes visit djmrock.com.
Tracklisting
1. M-Rock's Intro
2. Girls, Girls, Girls *
3. Award Tour
4. Glamour And Glitz
5. Danger – Blahzay Blahzay ^^
6. Get It Together – The Beastie Boys*
7. Oh My God
8. Oh My God (Remix)
9. We Can Get Down
10. Get Down (Q-Tip Remix) – Craig Mack *
11. Find My Way
12. Breathe & Stop
13. Hot Sex
14. La Schmoove **
15. True Fuschnick
16. Scenario ft. Leaders of The New School
17. Scenario (Remix) ft. Leaders of The New School
18. Steve Biko
19. Can I Kick It (Live at the Apollo)
20. Buggin' Out
21. Check the Rhime
22. 1nce Again
23. Jazz
24. Soul by the Pound – Common ^^
25. Jazz (Remix)
26. Gangsta Bitch – Apache %
27. Extra Abstract Skillz – Mad Skillz ft. Extra P *
28. Ill Vibe – Busta Rhymes *
29. All the Way Live *
30. Undisputed Champs – Del The Funky Homosapien ft. Pep Love *
31. Body Rock – Mos Def ft. Tash *
32. The Chase Pt 1
33. Baby Phife's Return ft. Consequence
34. Excursions
35. Push It Along
36. Footprints
37. Artical – Whitey Don **
38. I Left My Wallet In El Segundo
39. Luck of Lucien
40. What
41. Let's Organize – Organized Konfusion *
42. A Roller Skating Jam Named Saturdays – De La Soul ft. Vinia Mojica*
43. Saturdays (What yo life can truly be) – De La Soul ft. Dres, Vinia Mojica ^
44. Doin' Our Own Dang – Jungle Brothers ft. Queen Latifah, Moni Love ^
45. Groove Is In The Heart – Deee-Lite *
46. Vivrant Thing
47. Let's Ride
48. Electric Relaxation
49. Mystic Brew -Ronnie Foster ^*
50. Smiling Billy Suite Pt 2 – The Heath Brothers ^*
51. One Love – Nas *
52. Get A Hold
53. Bonita Applebum
54. Bonita Applebum (Remix)
55. Between the Sheets – Isley Brothers
56. Like It Like That
57. Lyrics To Go
58. Verses From the Abstract ft. Vinia Mojica, Ron Carter
59. Word Play
60. Ital – The Roots *