2010
06.11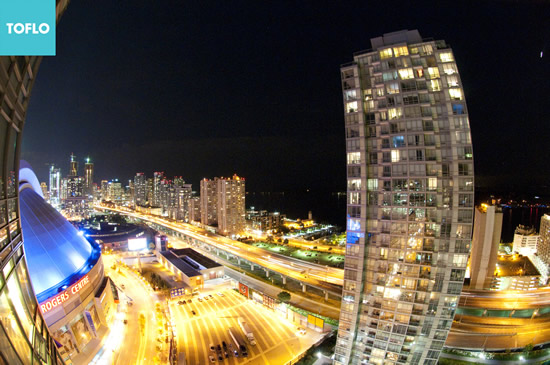 A nuclear engineer by day and a avid photographer by night Shaun Montano first discovered his love of photography in 2007 at Toronto's annual Molson Indy. Since that fateful day, he has never been able to put his camera down. Venturing all across the continent, you will never catch him without his camera and his new fish eye lense in tow.
Shaun's love for the art of photography continuously allows him to discover and sometimes rediscover places all over city.  Through his lense Shaun always captures a different perspective of regular scenic shots. Seen here is Toronto's booming lakefront just behind the Roger's Sports Centre.
For more on Shaun and his work you can check him out on Flickr.