2012
03.01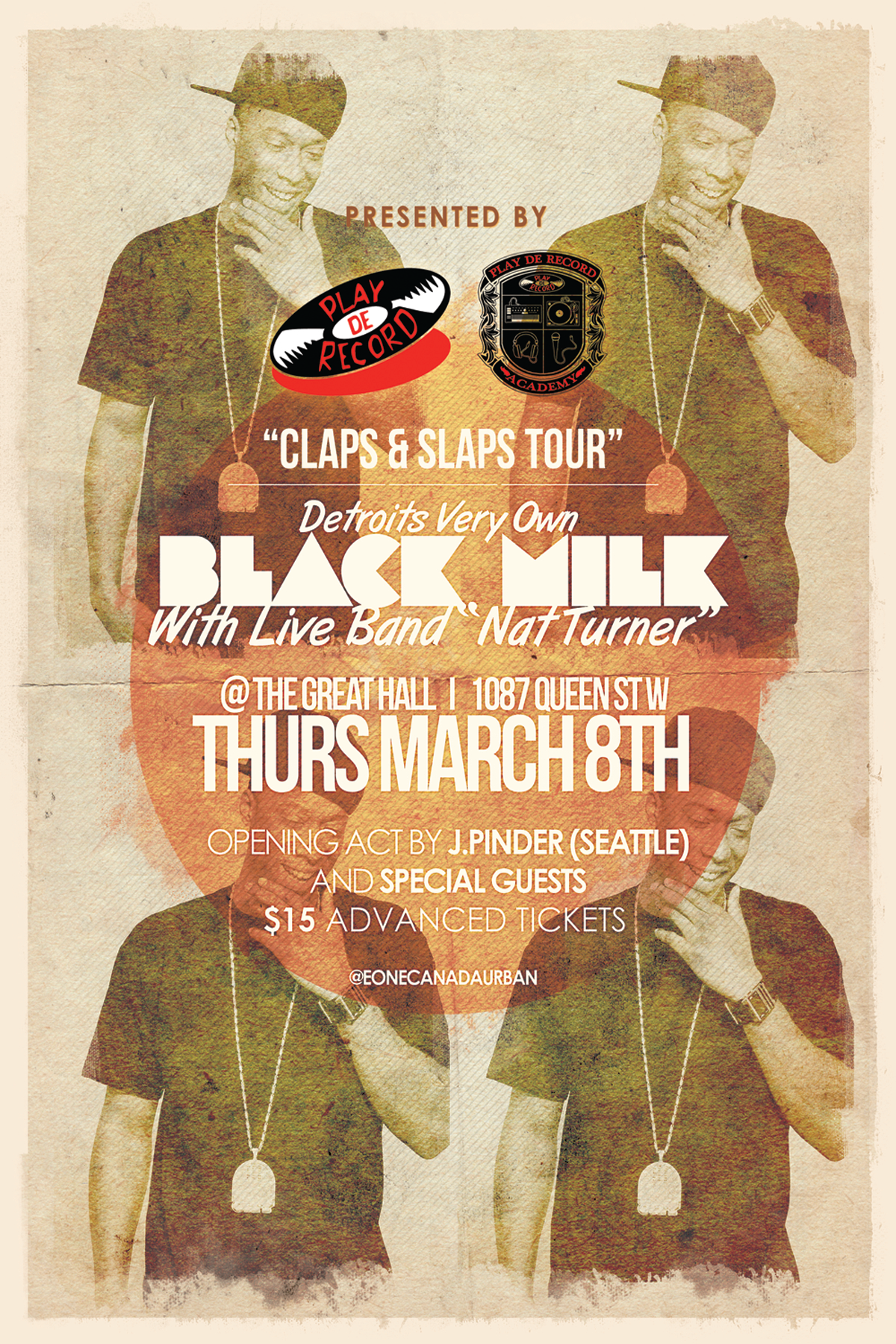 eOne Music Canada is proud to present Black Milk in Toronto Thursday March 8th at THE GREAT HALL with a special Beats Masterclass at PLAY DE RECORD hosted by  the super rapper/producer himself. TOFLO is giving away tickets to the concert. For your chance to win simply name one of Black Milk's solo albums in the comments section and "Like Us" on Facebook.
Check the jump for ticket outlets and full event details.
*Winners will be contacted via email before March 5, 2012.
Play De Record & Play De Record Academy Present…
Black Milk 'Claps And Slaps' Tour
w/ Live Band Nat Turner
+ Opening Set by J. Pinder (Seattle)
+ Diaz (Toronto)
+ Special Guest DJ Set: MyManHenri
Thursday, March 8th
@ The Great Hall
Doors Open @ 10PM
19+ Event
$15 Advance Tickets @
Play De Record
Soundscapes
Rotate This
Moog Audio
YOU CAN ALSO GET YOUR TICKETS ONLINE @
Regular Link: http://thegoodevents.com/Event/9/Black-Milk-w-Live-Band/
Mobile Version: http://thegoodevents.com/mobile/EventTime/12.aspx
www.playderecordacademy.com
www.playderecord.com
Brought to you in part by: eOne Music Canada
www.blackmilk.biz
www.twitter.com/black_milk
www.twitter.com/jpinder
www.twitter.com/eonecanadaurban
Black Milk Beat Workshop:
http://www.facebook.com/events/184697121637719/
Get Up Close and Personal with Black Milk in this 1 hr masterclass. Learn what inspires him, see how he creates and shares his music. Seating is limited! GET YOUR TICKETS EARLY. These VIP tickets include tickets to his show at THE GREAT HALL later that night. Tickets are $40 and are exclusively available at Play De Record.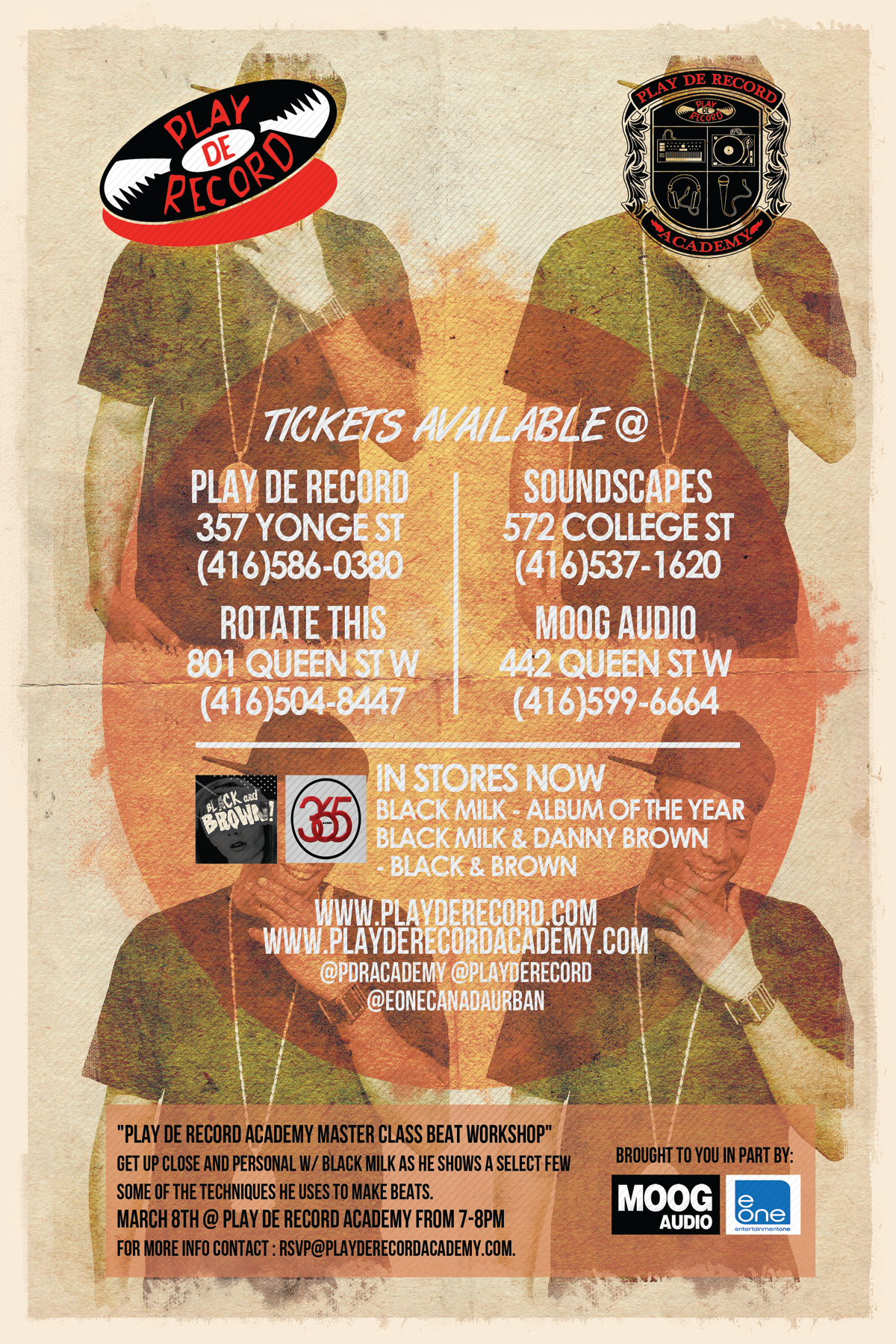 PREVIOUSLY: