2011
12.19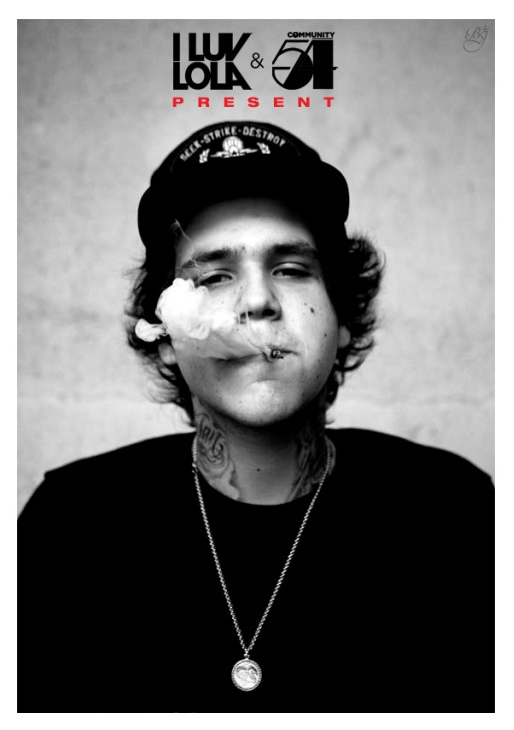 On Friday night Community 54 held the grand opening of its Queen St. store which featured a concert next door at Wrongbar. Local rapper TF House and Rich Hil, the son of Tommy Hilfiger-turned-rapper, were recruited to keep the crowd entertained, but at 11:45 the only thing on stage was the DJ and his laptop, causing the hundred or so people present to nod their heads to the music as they asked themselves why they bought tickets to see Rich Hil. Suddenly, at the stroke of midnight the back doors opened to let in a dozen hooded members of the XO crew, including the reclusive crooner himself, The Weeknd.

As if on cue, TF House grabbed the microphone and launched into an energetic set, giving the crowd a preview of what's to come at his show this Thursdays at Sneaky Dee's. The crowd shuffled towards the front; some to hear the music, some eager to get a better view of Abel in the VIP booths. After four songs, TF House left the stage to a polite round of applause and Rich Hil prepared to take the stage.
Wearing a jean jacket and torn band t-shirt, Rich Hil was immediately grabbed by a female fan who managed to hold onto his waist for the entire length of the first song, proving that even the worst rappers can have groupies. After that inexplicable show of affection, Rich Hil and his partner in crime Boobonic thanked Toronto and the XO gang (again, inexplicably) before playing some hits off the Lex Luger produced mixtape, 500 Grams. Completing an energy-filled set of five songs, Rich Hil and Boobonic retired from the stage before 1 AM, hopefully never to return.
Special thanks to Community 54 and iLuvLola.