2013
10.02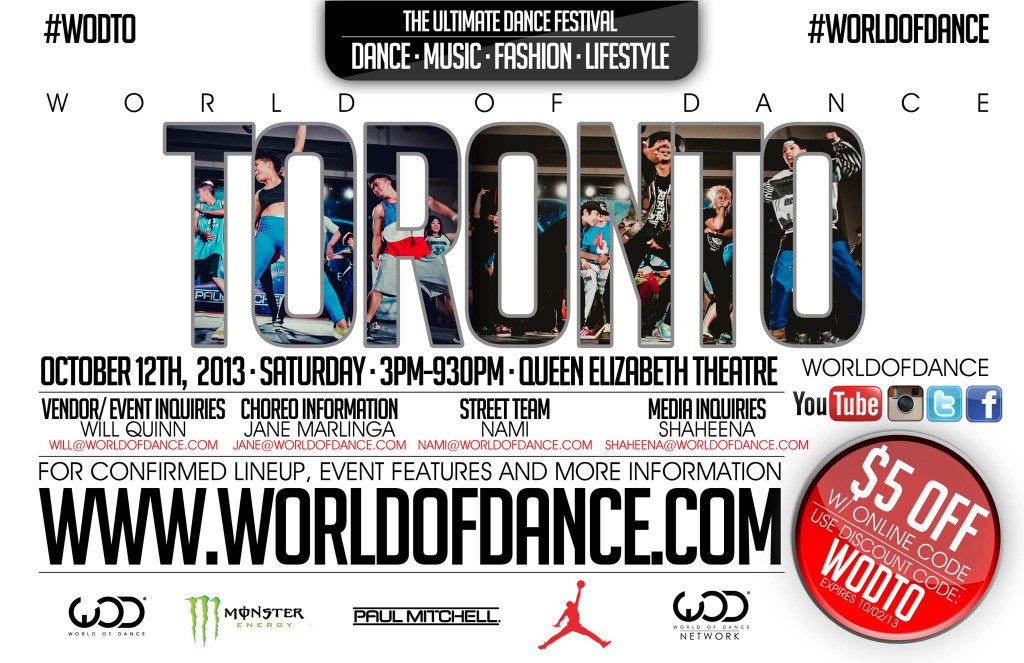 The world's biggest dance competition is coming to Toronto on Saturday October 12 at the grand Queen Elizabeth Theatre on the CNE grounds. TOFLO and World of Dance are giving away tickets to this always sold out event. For your chance to win simply tweet the message below or name one of the dance groups set to perform in the comments section (hint after the jump!)
Hey @TOFLO I want to WIN TIX to @worldofdance in #Toronto Oct. 12 at the QE Theatre!
Event starts at 3PM. Tickets can be purchased online at worldofdance.com. Get $5 off with the limited time online code "WODTO" (ends today).
*Winners will be contacted via method of entry before Friday October 11, 2013 at 5PM EST.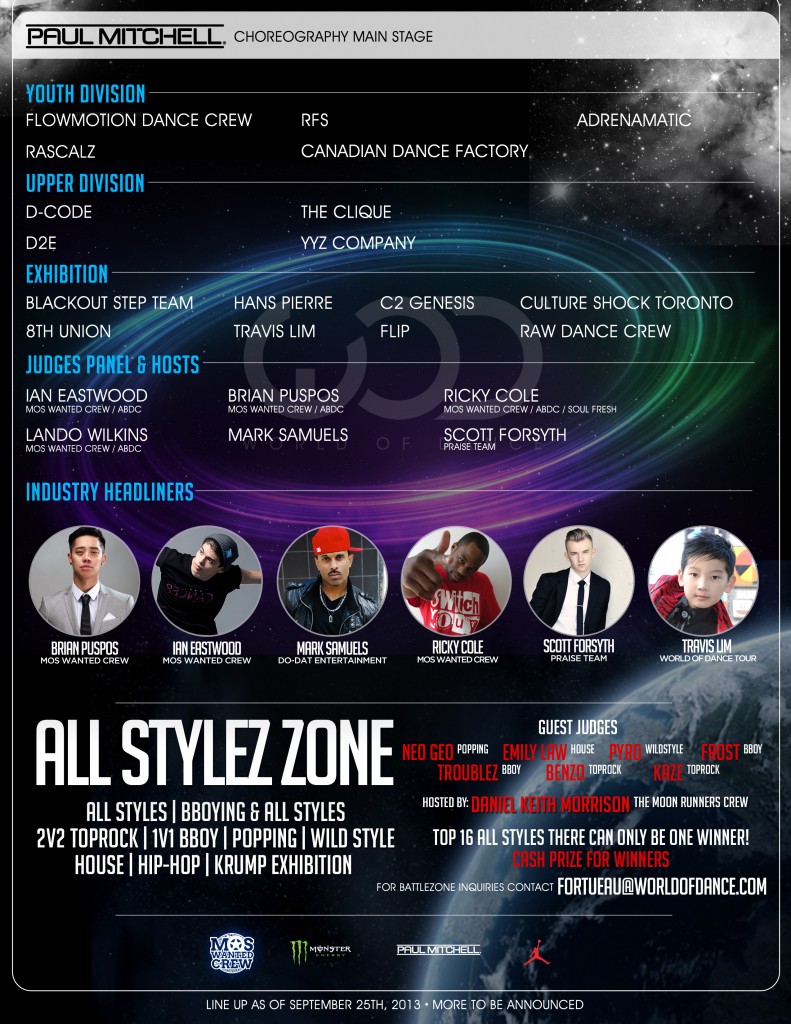 PREVIOUSLY: